Hello there! My name is Elle, a 99% introvert Asian girl who loves to read and cuddling with my e-reader. Well, I don't really like to read back then. I hate English and it was exhausting But I love reading Japanese manga, because there are picture and story. Then, came Twilight, oh boy... I was in love with Tinkerbell,... err I mean the vampire, Edward Cullen. So here I am.
Midnight Romance isn't my first blog. I have another one since 2015 with my blog partner, but this blog is mine. What's the difference from my other blog? Well, this one contains my biggest guilty pleasure of erotic world. Also you'll see my love and hate for them. You may found some offensive language and sexual content; definitely will offend most readers.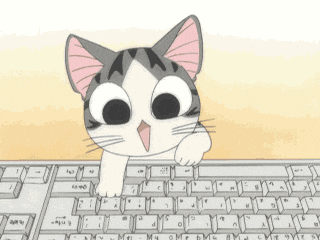 • F A Q •
Are you real?
Of course! Elle is part of my real name. I was born in J-City, 11st of July 199x. I have 2 cats, one ginger male and one calico female.
Are you taken?
I'm married to my fictional boyfriends. (Pst... I'm also in love with Benedict Cumberbatch)
Let's talk about books. What's your favorite genres?
I'm very picky reader when it comes to romance. You know, there's a lot kind of romance out there and I'm more selective with my books. I'm HARDCORE FANS OF EROTICA with dark, twisted, taboo, mindfuck. All kind KINKY FUCKERY. They're my favorite. I also read vanilla contemporary, paranormal, suspense & thriller. Depends on my mood, I would read YA/NA romance and fantasy.
What's your characters criteria?
I LOVE dominant male, possessive but not control freak also alpha-hole (alpha but a-hole). It also apply for anti-hero. They're the opposite but still makes my heart races. Dirty talk is a must. No pussy-whipped hero! For the heroine, as long as they're smart, kick-ass and didn't have magical honey pot. I don't like main characters who lack of firm. I rarely love the heroine.
Last, what's your biggest pet peeves?
HEA is a must; but sometimes it isn't for dark romance. Not big fans of cliffhanger but depends on the story. NO BDSM wannabe (D/s or M/s). No triangles or any shapes (When you can have menage?). I HATE ANY KIND OF CHEATING. I just want the MCs focused on their chemistry.
*I found myself hardly enjoy with Motorcycle Club, too-porn M/M, Man-whore (stripper, escort or any kind of them), Fighter. But again, it depends on the story.*
DISCLAIMER!
All images posted in this blog is either taken from various sites (Goodreads, Google, Tumblr, Pinterest, etc) or purchased stock photos (Shutterstock). Edited by Elle for Midnight Romance/HEISMYSINX. Credits goes to its rightful owner. No copyright infringement is intended. If you want to use the images, please don't take the credits.